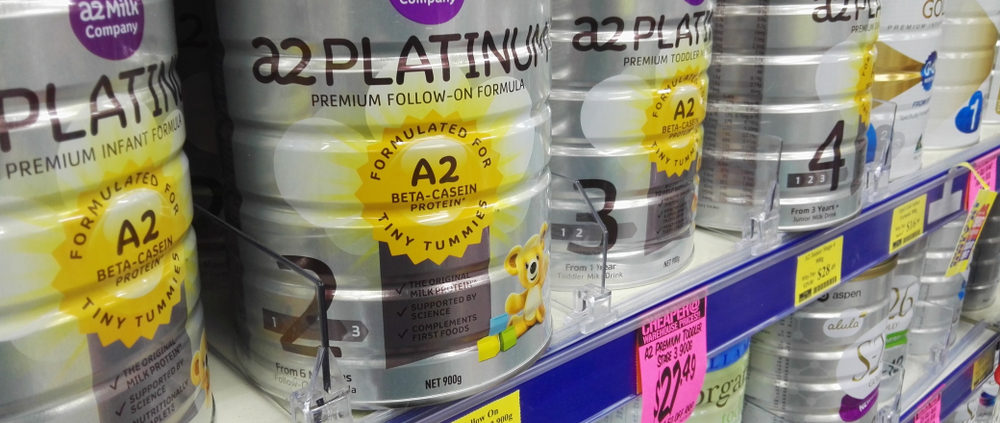 The Chinese National Development and Reform Commission, the Ministry of Industry and Information Technology and other seven ministries and commissions recently jointly issued the "Domestic Infant Formula Milk Powder Enhancement Action Plan". The plan proposes to vigorously implement the "quality improvement, industrial upgrading, brand cultivation" action plan for domestic infant formula milk powder, and strive to stabilize the self-sufficiency level of infant formula milk powder by more than 60%. However, at present, the domestic market share of domestic milk powder is only about 40%, and 60% is imported milk powder.
At present, the price of domestically produced milk powder is generally high, and everyone is pushing high-end products to curb consumption growth. In comparison, imported milk powder prices are cheaper, especially for cross-border purchases of milk powder.
In addition to the price, consumer trust in domestic milk powder needs to be improved. Statistics show that imports and joint venture milk powder accounted for 80% of the first- and second-tier markets. Dairy experts believe that to improve the trust of domestic milk powder, it is necessary to increase transparency and allow consumers to access this information.
In this regard, it is also mentioned in the plan to further improve the food safety information disclosure system for the formulation of infant formula milk powder, sampling results, supervision and inspection.
In addition, the plan also mentioned the merger and reorganization of milk powder production enterprises, and clearly encouraged local governments to carry out mergers and acquisitions and eliminate backward production capacity through various methods such as mergers and acquisitions, agreement transfer, joint restructuring and shareholding.
From the perspective of the external environment, many experts believe that the decline in population growth in China is the biggest challenge facing the milk powder industry. If enterprises vigorously develop markets below the third-tier cities, this gap can be made up.
The plan also requires strengthening imported milk powder and cross-border e-commerce management to support domestic milk powder and standardize and promote industry development.
Resource: http://www.caijing.com.cn/
https://catic.org.au/wp-content/uploads/shutterstock_milk-powder.jpg
562
1000
CATIC ORG
https://catic.org.au/wp-content/uploads/CATIC-LOGO-PNG-80x80.png
CATIC ORG
2019-06-13 15:54:09
2019-06-14 14:18:44
The Impact for Aussie Dairy of Domestic Infant Formula Milk Powder Enhancement Action Plan in China